6 Things to consider before finalising a commercial painter in India
The sole purpose of painting is to make something look gorgeous and give a sharp sensation of semblance on the viewer's mind. Any real-estate or corporate structures or maybe a simple house requires painting on both the interior and exterior walls.
Some aspects need to be considered and tips to be followed to paint the exterior and the interior. The company has to get hold of all the measurement techniques and features and methods to be adopted to give the desired look. It requires dominant and flexible professionals to do the required job.
Factors of consideration before hiring a commercial painter
Now, painting is not some daily event that can be done somehow. It's an occupation that requires dedication skills and craftsmanship working hand in hand. One who is hiring a commercial painter needs to be a keen observant regarding the reputation of the company. Such kind of enquiries can be made by the customers clean shot reviews on the website, or by observing their expansion across the globe and the type of work they have done. People who give good recommendations and comments about the company would also soak in with the necessary information about the farm that also includes the transparency of the inlying expenses involved in the whole process whether it is affordable or out of the budget.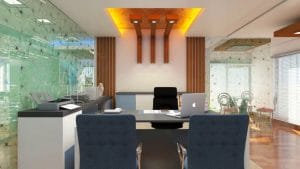 Secondly one needs to inquire about the staff recruited by the company whether they are trustworthy, handy at activities, do their required job with utmost precision or not. One would be utterly ushering faith on the farm in return for good work without any loopholes. Painting requires the right mixture of colours without the mixing of any adulterations. Hence the materials used by the company should be at the proper state without any additional mix and too in the right quantity.
Transparency of cost is another major issue. One needs to make sure that the policy of the company doesn't involve any hidden damage to betray the customers. A complete breakdown of the day to day involvement of the staff charges and the material charges should be displayed in the bill with the correct figure of the numbers.
One needs to justify the policy and the statements stated by the company to avoid any further complications.
Take information through previous clients. They can always give a greater depth of the company as well as the complete bio of the job done. One needs to get acquainted with the testimonials and the advertisement too to get hold of its authenticity.
One needs to get hold of commercial painters who give the exemplary services and assistance without any problems and always prepared with readymade solutions. They need not be given any attention and can take care of the complete work without any disturbance or problem.
---