Advantages of Having a False Ceiling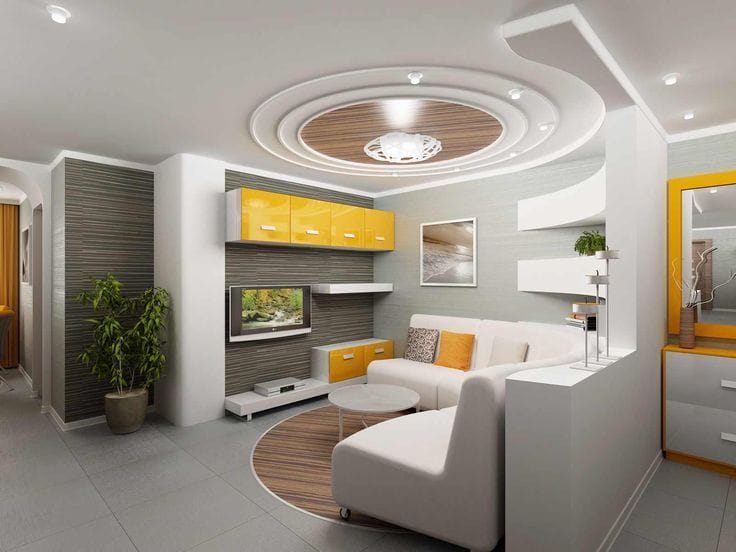 Have you ever dreamt of watching moon and stars in your bedroom with your spouse while listening to romantic songs? It will be one of the most amazing and romantic experiences in your life. With the false ceilings you can completely turn your dream into reality. The wonderful designs and contemporary lighting is capable of giving your imaginations a real life look.
The first thing that strikes people's mind whenever they think of false ceilings are the color block boards that are suspended in offices which are immaterial as well as boring. But fortunately the domestic ceilings travelled a long way from boring. You can turn your house ceiling into anything that you want no matter if it is bizarre, funky, classy, elegant, vibrant or anything. There are millions of options for you from which you can pick the best one that you like. The finishing of these ceilings can be provided with either wallpaper or paint and this decision also solely depends on you.

False Ceiling, in other words suspended ceiling is an artificial ceiling which is suspended from the main ceiling by using Galvanized Iron (GI) frame. These false ceilings can be created by using three different materials to provide a definitive look for your room: POP, Gypsum board, Wood Panels. From the three materials, Gypsum board has been most of the people's choice now-a-days. I will write down another article which completely concentrates on why people preferring the Gypsum board.
A false ceiling isn't just confined to enhance the look of the house by concealing the copper pipes, wire clutters or AC ducts. There are many other reasons that prove that false ceiling is best. The main advantage of false ceiling is energy conversation. Yes you heard it right, a false ceiling reduces the volume of the home which makes the air conditioning more effective, this leads to low power consumption which makes air conditioning affordable. Other than that it even provides the insulation by creating an air gap between the false ceiling and the soffit. The air gap stops the outside heat from entering the room. This helps in keeping the room cool in summers and warm in winters. There are few other advantages other than these and one of them is the acoustic properties. The Gypsum board possesses this acoustic property which blocks the outside noise from entering into the home. The Gypsum board is also fire resistant.
The false ceiling provides you a prospect to do some experiments with lights by using all your innovative ideas. You can get a spot light in your reading space and make the light more consistent in all the rooms or make the room more elegant by using chandeliers. There are various options available in market regarding the lighting, you just need to give the clarity about the purpose of lights and the vendor will provide you with some hundreds of options.
---