8 Simple DIY Wall Painting Design Ideas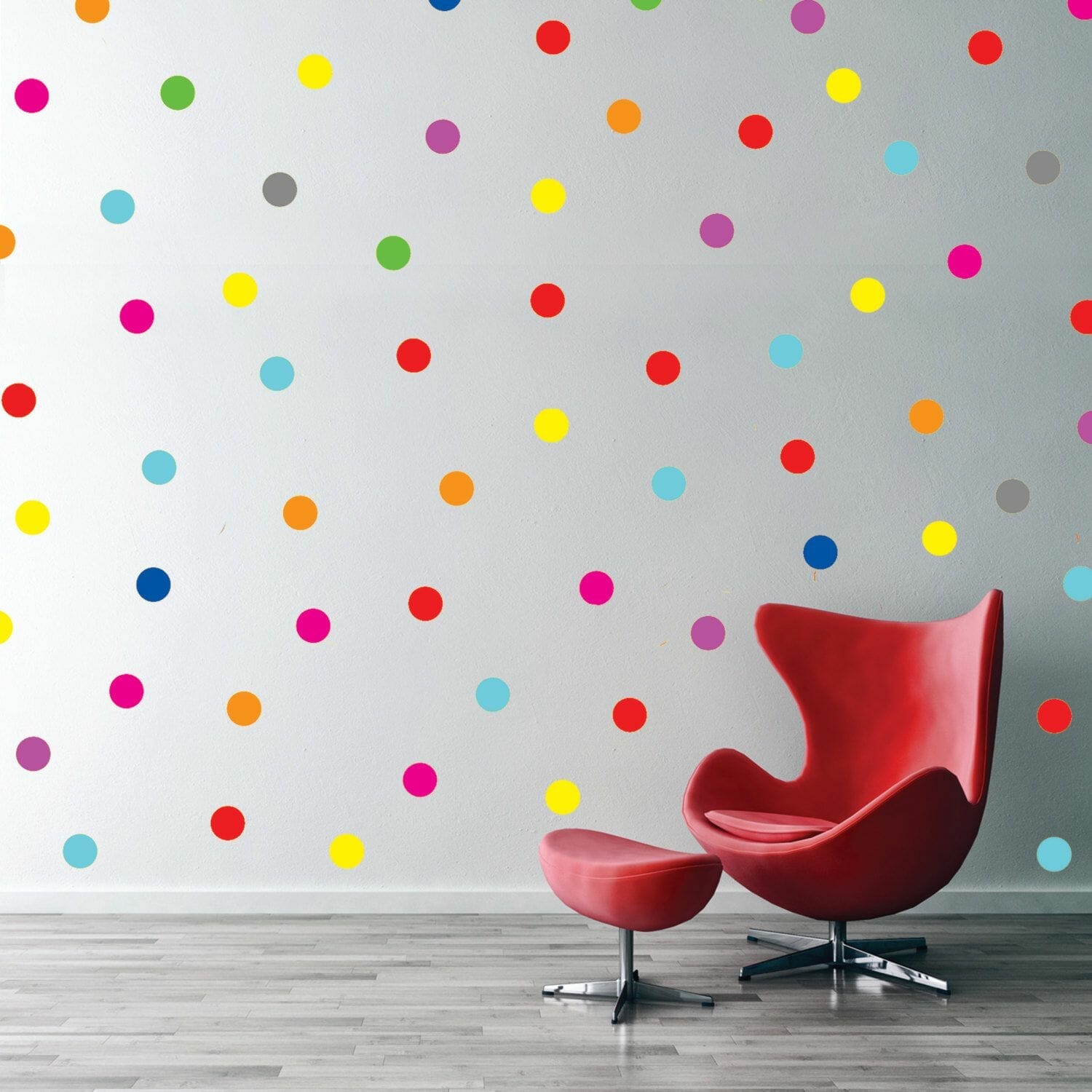 From finding the chicest-looking luxury stencils on the market to sticking corn on a roller frame, the internet seems to be bubbling with ideas that just aren't worth the hassle. Good DIY wall painting design ideas are hard to come by. Over the years, we have discovered simpler design processes that yield the most elegant walls- the best news? Most of them are DIY-able!
So, whether it is a zoom-call background, or a luxurious resting place for your bed's hand-picked headboard, or a perfect backdrop for your Instagram-worthy shots – all at low and affordable prices, we've got you all covered- in paint!
#1 Geometric Lines Makeover Project With Paint Colors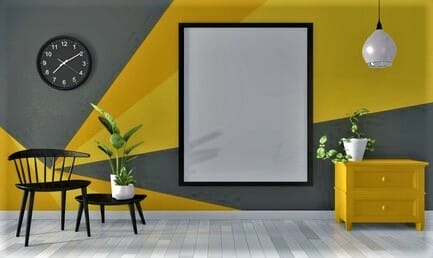 Source: Shutterstock
Geometric patterns are usually amongst the most common type of image search results, in response to the query of 'Wall Paint Design Ideas'. However, it is a fairly easy DIY project that just requires a little patience to get right. The secret to executing this design perfectly is to wait for each color to dry, before taping it up for other paint colors. And, no matter how often you see it come up on your screen; these blocks of color will take your breath away each time. 
It's a perfect design for bedroom walls and home office accent walls. But you can give it your own twist and try it on the ceilings of your house too! For the awe that it's worth!
#2 Mask-up Your Walls for The Perfect Decor
You'll be surprised by what masking tape can do other than obtaining clean straight lines and painting perfect corners. A little bit of masking tape and some paint can go a long way to creating the perfect personalized color scheme for your walls. The best diy wall painting design out there!
Out of picture frames? Paint clean-cut blocks using masking tape and hang your pictures in there. Out of designs for bedrooms? Paint a headboard block in a shade contrasting your space, and get a minimalist faux headboard of your very own making. Out of designs for living room? Create the perfect geometric design using these and get your very own, very tasteful accent wall!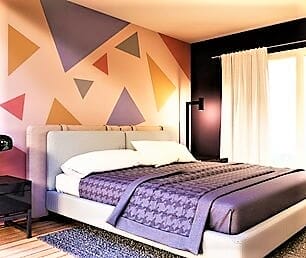 Source: Pexels
To achieve this look, start by painting your entire wall with the base color. Tape the thoroughly dried paint surface. Then, add vertical lines or horizontal straight lines to create a clean wall division or abstract lines. You could also draw in shapes using the masking tape to create more unique patterns. Add in those colorful elements with bright colours to make your very own happy place. Try chevron, candy stripes, or crests- get creative and make it your own! To avoid any unwanted dripping and seeping, make sure that you hire the best experts in your city!
Source: Shutterstock
Repaint the surface with your main colour over your taped design, then remove the masking tape slowly after the paint has dried to reveal your very own accent wall.
#3 Pour Down Solid Color Shades for a Rainbow House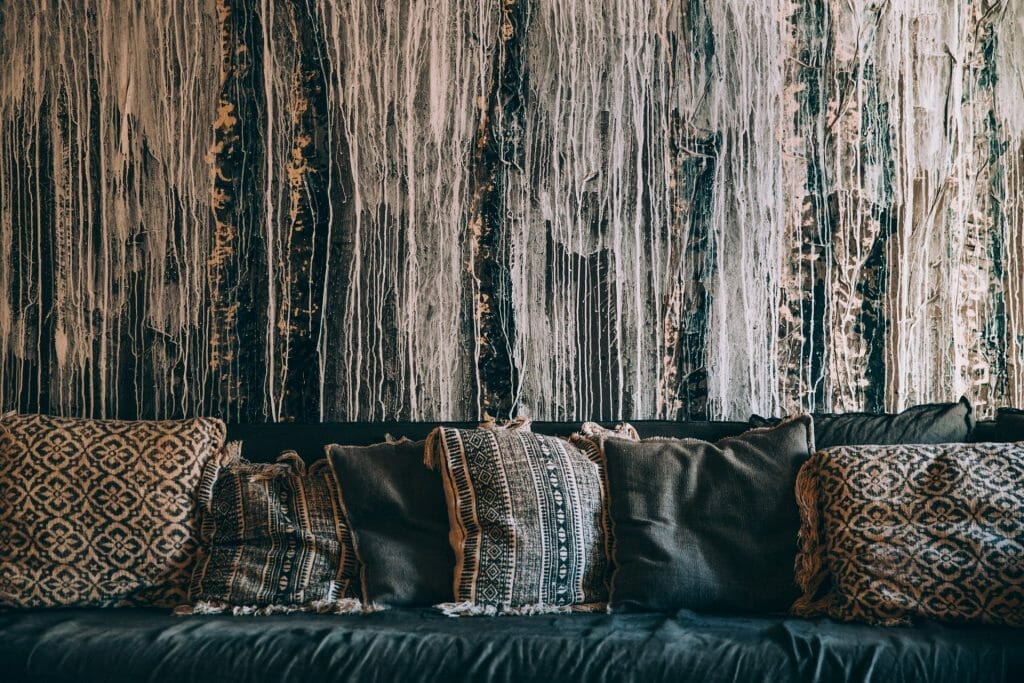 Source: Burst
You'll need a thinner paint mix for this project, so get help from professional painters. They can help you get the perfect paint consistency (ideally, mix in 2 parts paint in 1 part water).
Tape off the wall edges and cover the floor with plastic. Use a syringe to squirt some paint down the wall. If you are using a different tone of the same colour, make sure you let one shade dry; before going in with a different hue; and refer to a color wheel to make your color combination decisions. Keep dripping until you achieve the desired results. Remove the tape and plastic when the paint has dried, and style the wall as stylistically as you can!
TIP: Shake your syringe after every squirt to avoid clogging.
#4 Frame Your Window Frames: The Bohemian Style
When you think about wall designs, do you take into consideration the other blank wall in your house? Window frames- the age-old necessity that very few designers master to innovate.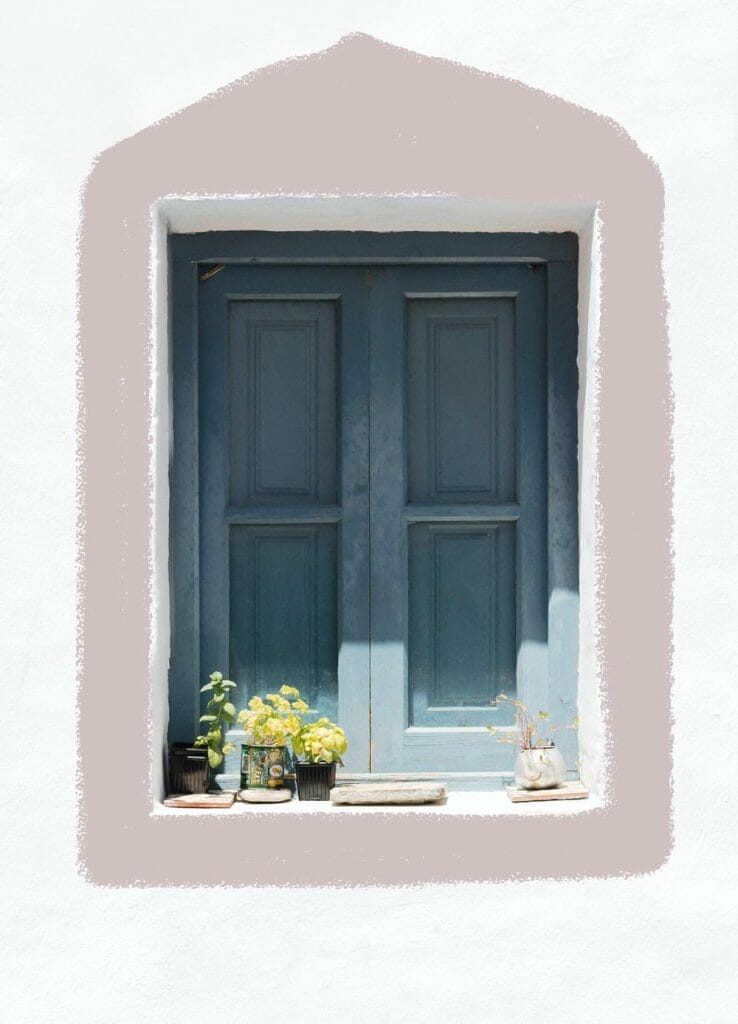 Source: iStock
You can go for a simple, yet elegant arched design with a complementary shade for your bedroom, or go for pastel shades that match your aesthetic. All you need is some nice durable paint, in a bright color, to create an arch-framed window frame, which when accompanied with harmonious designs on adjacent walls, sets a mood that can send your guests sprawling on the floor boards!
#5 The Mandala-yan Age of DIY Wall Painting Design
Speaking of bohemian, what could be more unconventional than your most beautiful mandalas hand-painted on your wall?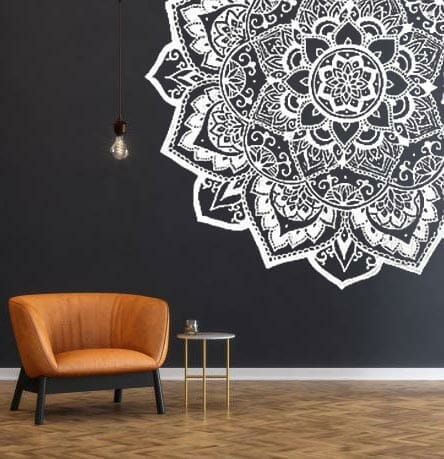 Source: iStock
You can keep it real simple by going in straight with a sharpie. But speaking from experience, we found that a little effort goes a long way in turning your blank wall into a piece of art. Acrylic paints made exclusively for painting murals are a great resource for creating this wall design. This advanced DIY wall painting design should be reserved for the most experienced and the most patient.
#6 Sponge-Bob Your Way to Textured Walls
Sponge painting is the easiest method to add that extra bit of depth and sophistication to your walls. The natural shapes and sizes of the pores and bumps of a sponge allow you to quickly blend the colors with beauty and refinement as you work.
Begin by painting your wall a solid color of your choice (dull blue, for this instance), then apply a dominant (sky blue) or darker shade (navy or royal blue) of the same color family on the wall by simply dipping your sponge into the paint container and dabbing it on the wall in a few places. To give your wall design an extra lift, try leaving blank spaces between each dab and filling them in with contrasting or metallic hues.
Don't be too afraid of making a bold choice with your colors, because, well- bold is the new beautiful. And at the end of the day, sponge-painting is a very time-saving enjoyable technique, and the results are far too impressive when compared to plain and white walls.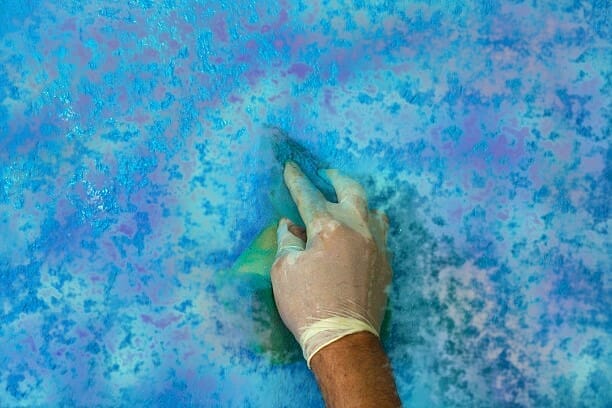 You may also use this method to set your mood up by converting a blank wall to an ombre wall design using dark shades, light shades, complementary colors, and a bold color choice! Begin by painting the darkest colour on the wall, then work your way up/down from the cutting edge with the lightest colour until you reach the midpoint of your ombre. Rep this technique for the center part using your in-between shade of paint, starting at the top and working your way down.
You can use sponge painting to create faux painted brick designs, honeycomb designs, etc. that are fun to paint and can completely transform your space!
TIP: Use a sea sponge if you can find one, and replace your synthetic one with it. A sea sponge adds a more natural and random texture to your finished wall.
#7 A POP of Color on Your Boring Walls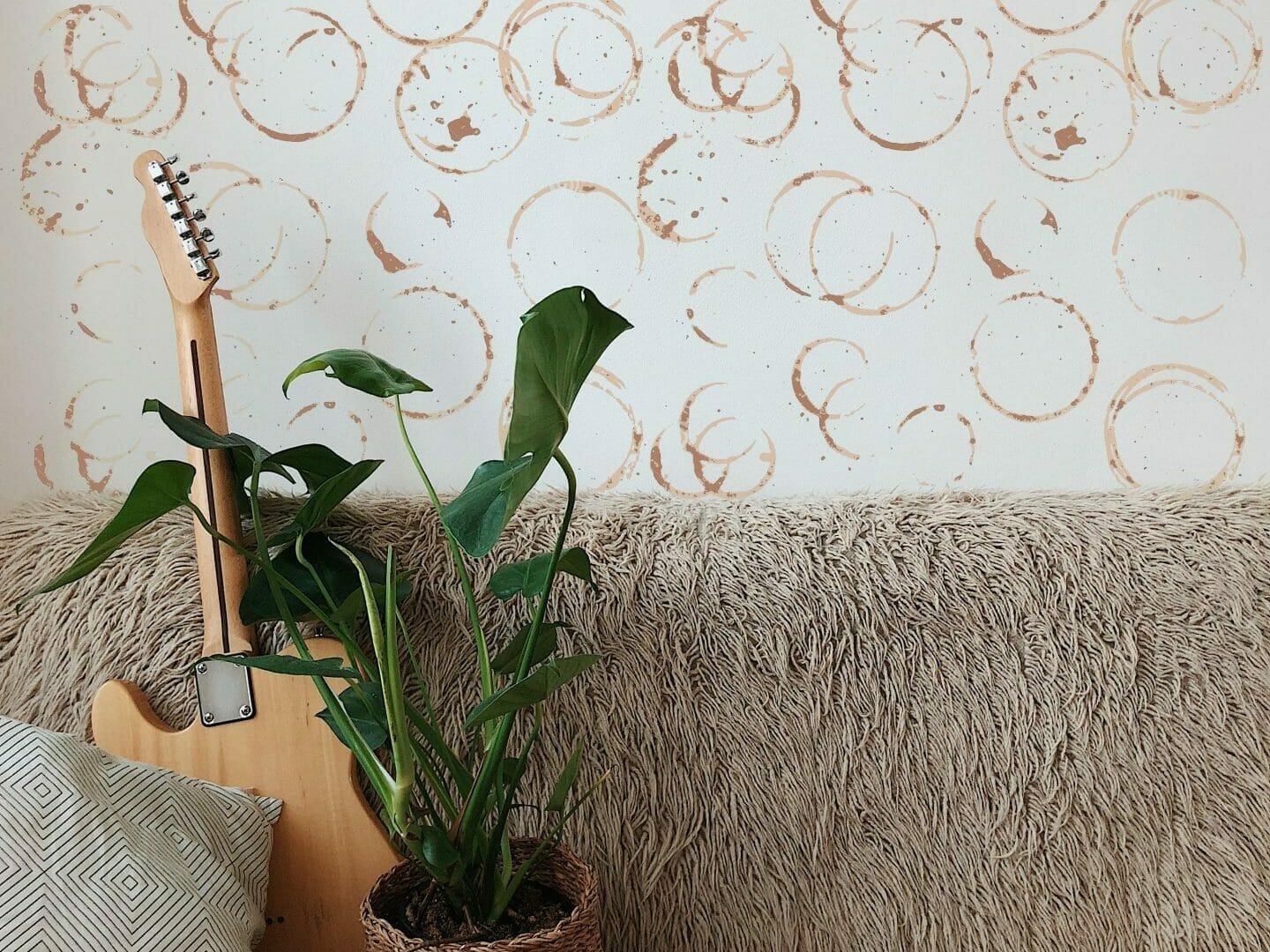 Ever stained your table with your coffee cup and marveled at the stain's resemblance with a burst bubble? Here's a DIY project to get that marvelous sight on your living room walls! Choose a non-gloss sticky wallpaper that can be painted on. Fill a tray with the blackest coffee you've ever made and dip the brim or base (based on your size preference) of your coffee cup in it. Stamp the stained brim on the wallpaper, creating a vintage pattern. Don't be too afraid of spilling a few drops, it will only add to the rustic design pattern of the wallpaper.
Tip: If you want to save yourself the hassle of making a ton of coffee, try this project with watercolour paint. You can use just your one favourite color to give a clean and sophisticated look. Or try an assortment of bold and pastel colours for a playful diy wall painting design. 
#8 Artwork – A Papercut to Cut the Price
We know how often you've longed for perfectly symmetrical, luxurious stencil designs. They show up in every house renovation magazine of the metropolitan cities. This is how we've got the perfect solution for your bedroom walls. You can easily customize them with your favourite colours; and fulfil your exquisite colour theme that house owners just never seem to get!
Here's a DIY Stencil art project for you to revamp your space like never before:
Find a stencil art print of your choice on the internet and print it out. Make sure when placed adjacently, the pattern is repetitive and symmetric. You could also draw an image of your choice. Again, make sure that your edges are neat, and the detailing isn't too complex for a snip.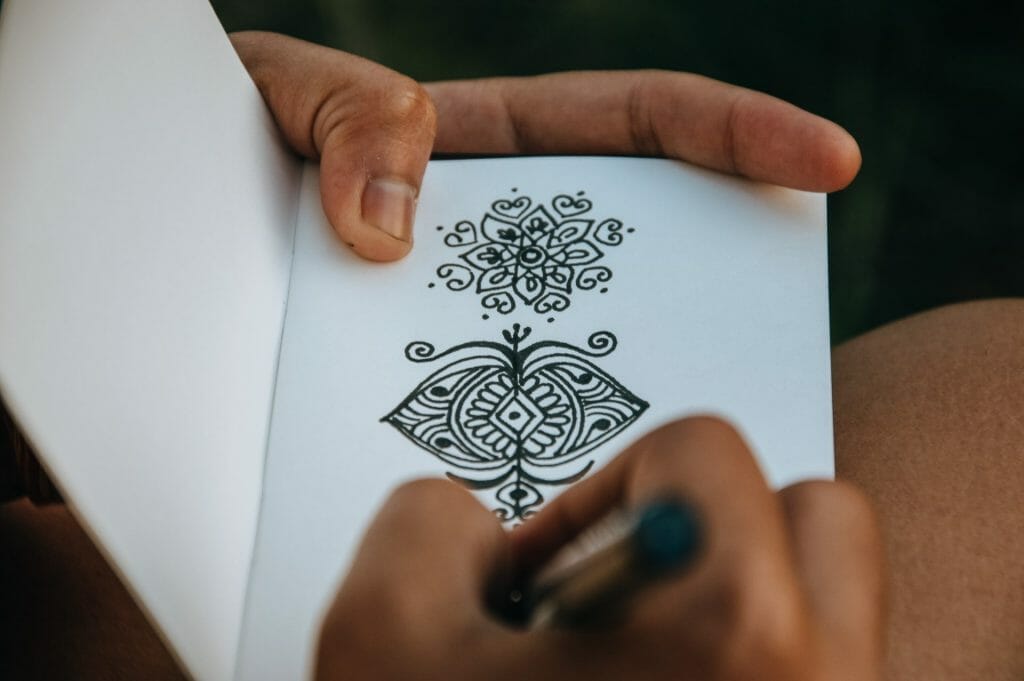 On a basswood board or a thin piece of plywood , trace your design. Cut it using a sharp blade or a precision craft knife. Make sure to protect your work table from damage during this process. 
TIP: Use a transparent acrylic sheet (transparency) to cut the process short by directly tracing the design upon it with the blade.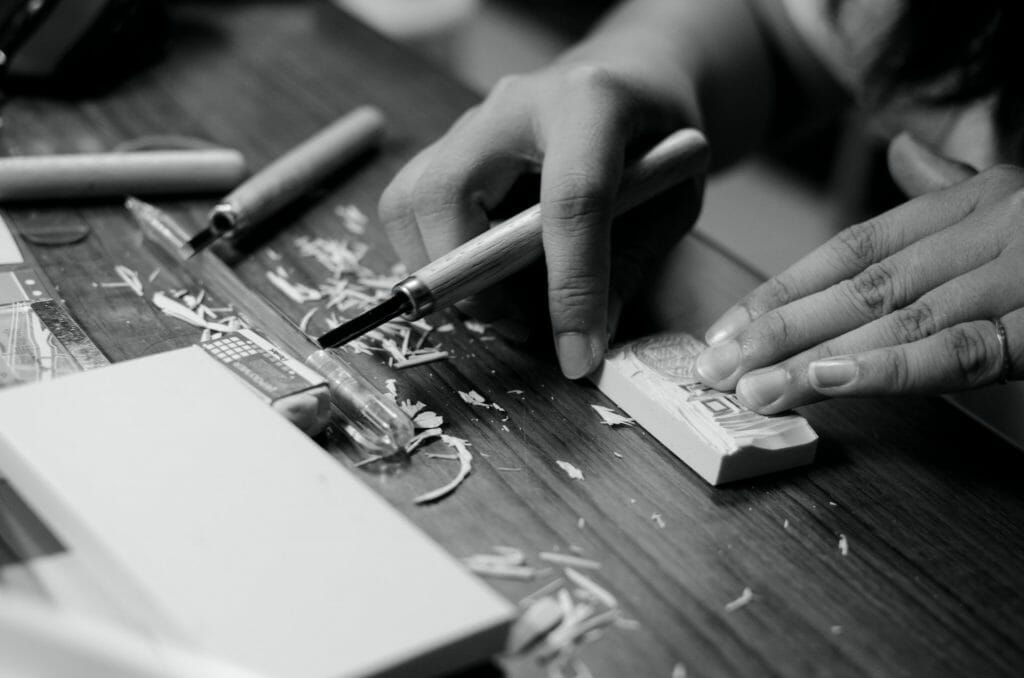 On a painted and dried wall, or a paintable wallpaper surface, sponge-paint a bold colour within your stencil, repeat this process until the desired results are obtained. And hang a picture frame on the wall to square off the look!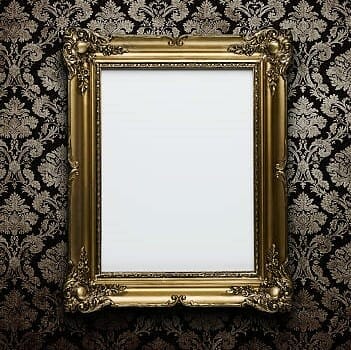 And if drawing and cutting a stencil is hard, just cut holes in a transparent vinyl sheet and have polka dots on your wall.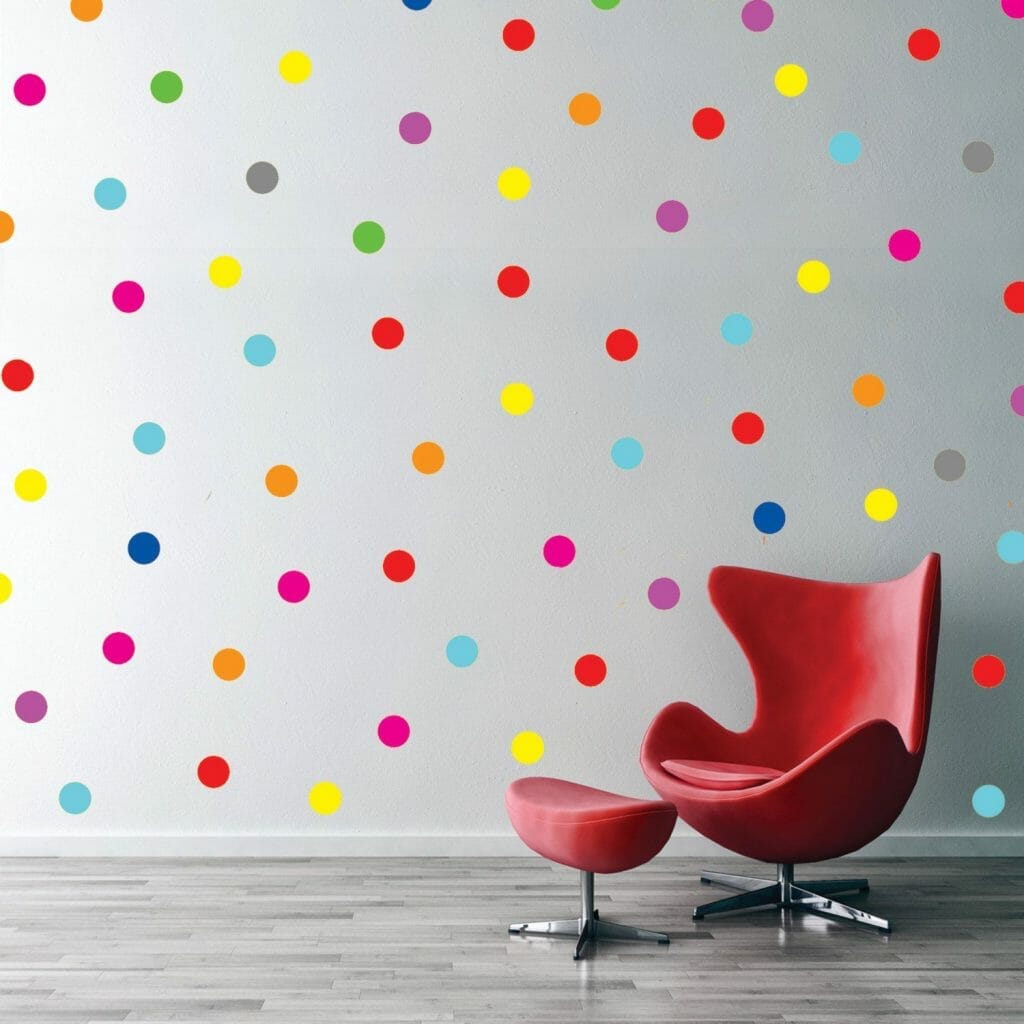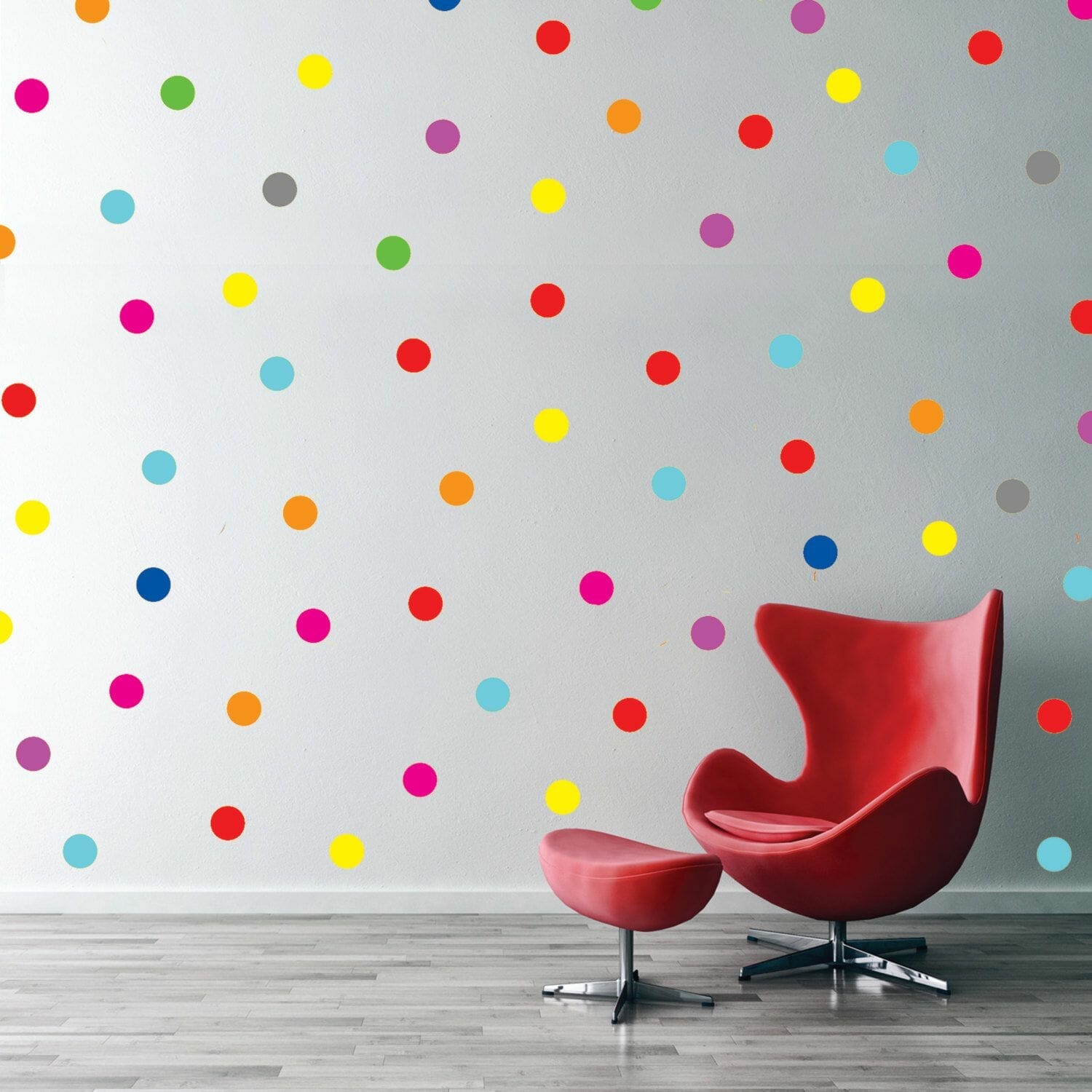 For professional painting service in mumbai, pune or hyderabad, feel free to reach us out. For more ideas to satisfy your endless appetite of wall design projects, read more of our blogs on wall painting designs here.
---