Designer Tricks For Small Bedroom Space in the Perfect Colors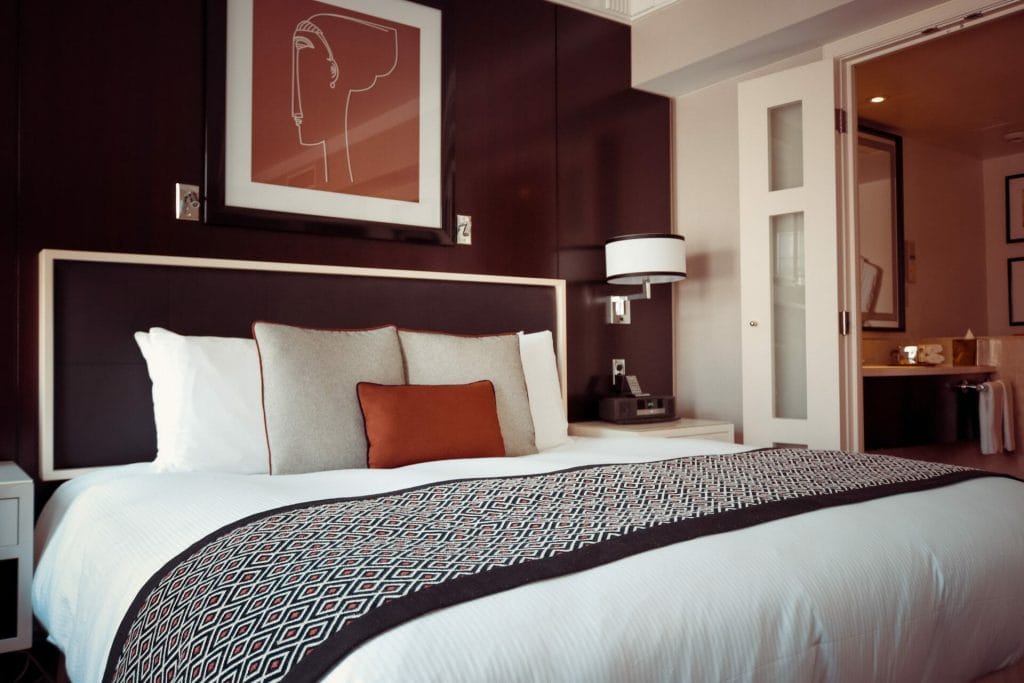 Want to give an illusion of a larger space in your bedroom without actually altering the floor space? Tired of reading about white walls, warmer tones and light colors? We've got your back! Here are some tricks you can use to paint your small bedroom in perfect color combinations that will make it look bigger than ever before.
#1 A Million Shades of White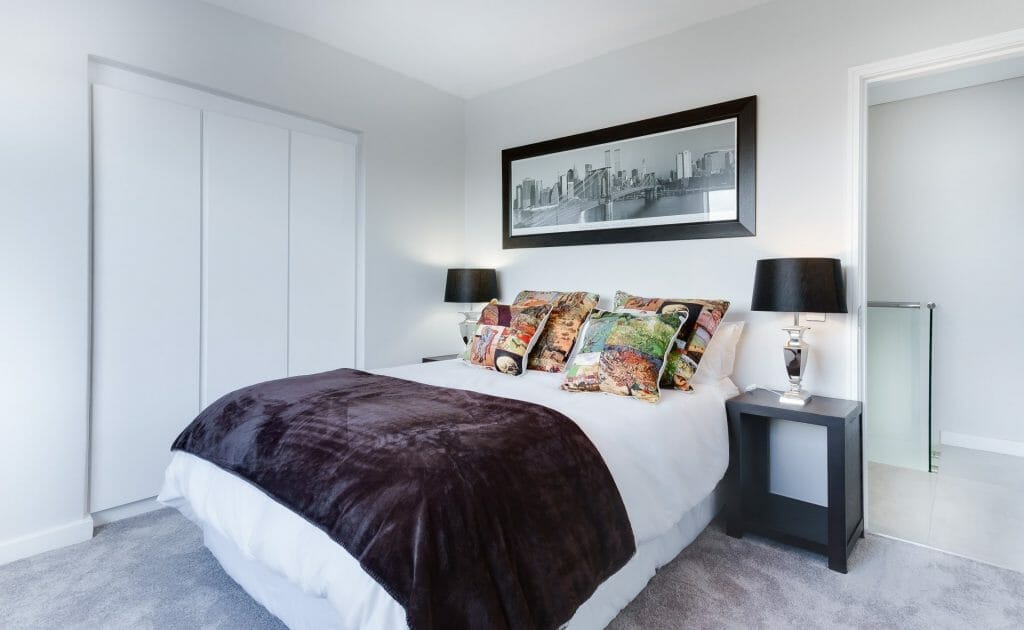 Source: Pexels
White paint can make a space feel open, clean, expansive, and calm. It's a go-to colour for small rooms owing to its ability to reflect natural light. However, there is more to white paint than basic white, and there's no reason why you can't mix things up a bit. Even differences in white paint might provide a radically different appearance in your area, while not straying far from the classy all-white bedroom look.
#2 Embrace the Darkness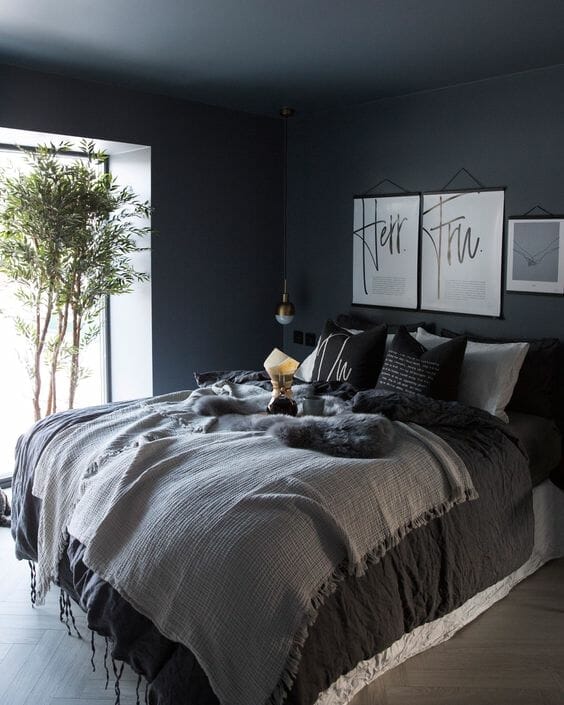 Source: Picture it
While light colours appear to be the preferred choice for tiny bedrooms, dark colours, when used correctly, may create a classy and comforting atmosphere. The key to painting a room in a dark shade is to maintain continuity between walls.
In the coziest corner of your bedroom, preferably where your bed is, create an enlarged cave-like illusion of space while also keeping the rest of the room open and airy. You can do this by painting the ceiling in the same dark color as the walls, and this way, you're less conscious of where the walls finish and the ceiling begins. On the other hand, combining dark walls with a light floor and ceiling may also create the sense of a taller room.
If you aren't looking for something as dramatic, and just want to add some extra dimension to the room, consider adding an accent wall or two painted in darker colors.
#3 Go Bold with Gloss and Metal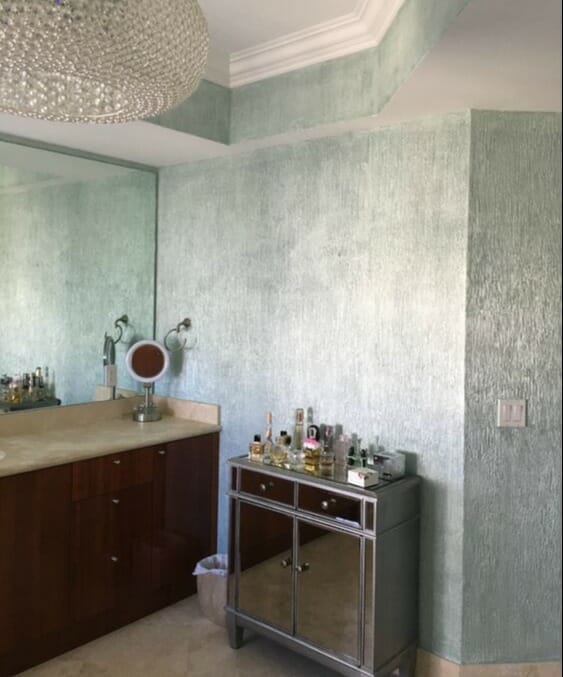 Source: artzyfartzy creations
While using semi-gloss and gloss finish for bedroom walls isn't common practice, and is only used for trims and baseboards, it may contribute greatly to the overall ambiance of your bedroom. Not only does the slightly glossy sheen effortlessly reflect light, but paint it in a bright color, and you've improved the character of your room by ten folds, without making the space look compact.  
Metal tones such as brass, copper, bronze, and antique gold are great options for small spaces because they have a warm, rich tone that makes them stand out against other neutral hues like whites and creams. A bold design trick for incorporating metallic tones into your bedroom is to use metallic paint colours in grey or blue tones to enable maximum light reflection while creating the optical illusion of a larger space.
#4 Play the Monochrome Card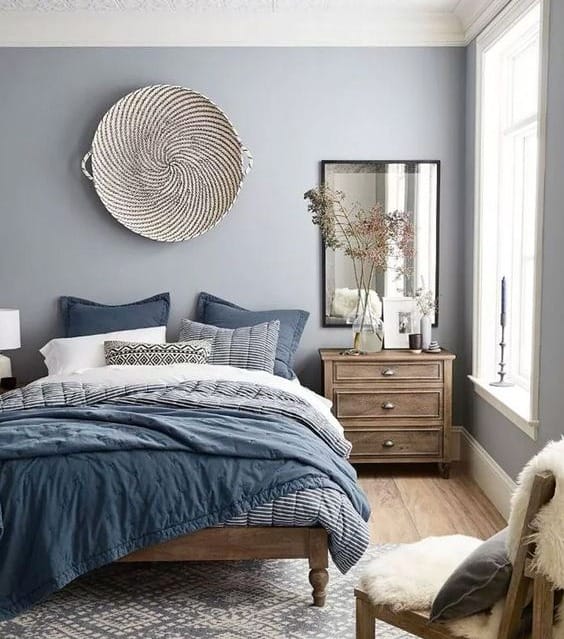 Source: Maria Killam
A monochromatic colour scheme is one of the simplest decorating palettes to master, but it can also be one of the most challenging. When done well, it employs varied tints and tones of a single color to great effect, while blending various textures to keep things interesting. When done incorrectly, monochromatic may as well be monotonous—a it's dull space with no diversity or intrigue. Don't use the same shade of the same colour throughout; instead, play with multiple shades of the same colour using a color wheel.
TIP: To uphold the dominant colour, employ unstained wood furniture and neutral colors throughout.
#4 'Stripe' That Down!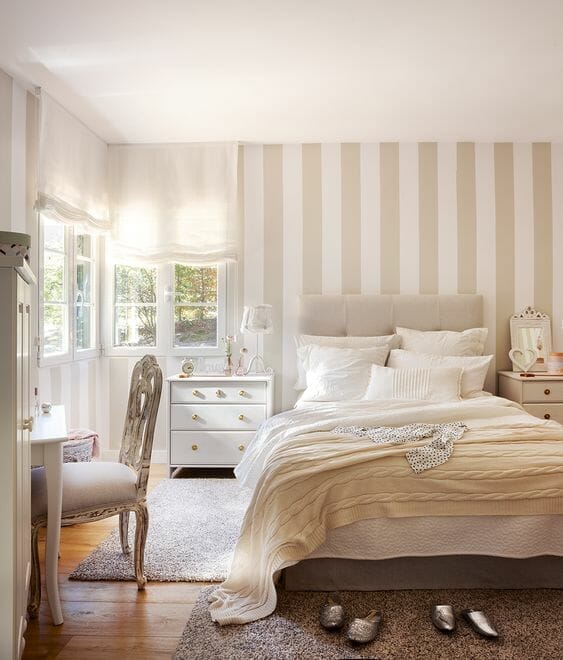 Source: El Mueble
Painting vertical stripes on a wall will make a room feel taller, while horizontal stripes make space appear larger. A sequence of stripes, of the same width and colour, going around the perimeter of the room from floor to ceiling, creates the appearance that the area is larger. Stripes of high-contrast colours that are the same width have an expanding effect as well.
TIP: The best way to DIY this is by using masking tape!
#5 Learn the Language of Color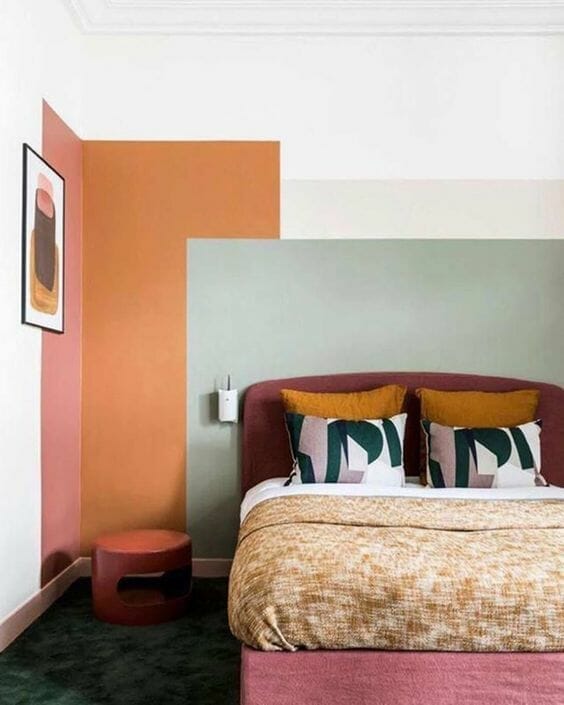 Source: Style by Emily Henderson
Some people believe that white paint is the only way to go to make a small bedroom look bigger while others may argue that a deeper, more vibrant hue will give generate the depth needed to enlarge the space. Search engines will have you scrolling through advice on and against bold colors, cool colors, warm color paints, calming color palettes, and some might just be kind enough to let you choose your favorite paint color.
But contrary to popular belief, no two small bedrooms are the same, and no paint shade will work the same for two entirely different spaces. This is why it is vital that you take into account your square footage, source of natural light, artificial light outlets, the direction of your bedroom windows, and its exposure to dust and smoke, and choose bedroom colors that have been specially customized to your space. 
Planning on re-painting your living room after this small bedroom project? Look no further than here.
---