Top 4 Reasons to Hire Professional Painting Services
Renovating your house is always a good idea. There are many splendid ways to do that. However, give your house a new hue, is the most impressive one. Therefore, without wasting time, start searching home painting solutions in your city, to get started.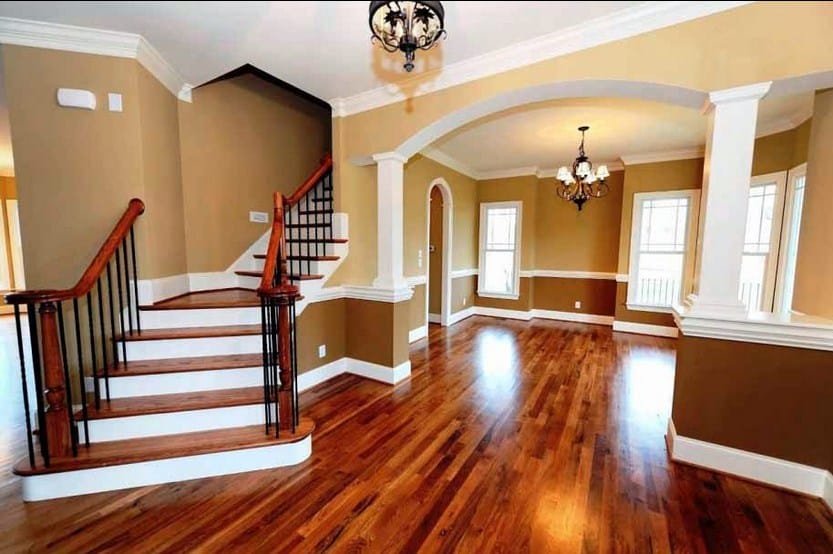 Home is an important part of our life. It carries so many feelings in it. Each wall of a room, illustrate a different story and each room carries distinct feeling. Therefore, renovating your house is quite emotional rather than a physical matter. Here are top five reasons to hire a professional painting team of painters to complete the process flawlessly.
Detailed Perfection:
Perfection does not come without detailing. A professional painter is aware enough regarding painting. He or she knows how to paint those trims and unreachable sections of your room. To give that perfect finishing to your house, it is very important to paint those trivial portions carefully.
One of the most important benefits of hiring a professional painter is that, he or she is well accustomed in noticing the tiny details of the house. A painter can meet all the specifications, which you may miss.
Who wants to make compromises when it comes to painting his or her home? Therefore, book a professional painter to revamp your home.
Help with color selection
An experienced contractor will know what is trending in terms of color combination for your walls. Also, a good painter will know which paint best suits your requirement. There are no end to color combinations, so view a shortlist of trending projects recently undertaken  
Necessary Tools and Equipment:
Making an abstract painting on a canvas is easy, however, painting an entire room or home is more difficult than it. Professional painters are skilled and trained in this field. They have various types of equipment, which are very essential to perform the job perfectly. In addition, apart from having this tools and equipment, it is important to know how to use them properly. An inefficient painter who is ignorant about the usage of the tools can ruin the entire project. Therefore, do not take the risk, let the experienced person performed the job to get the right touches and accent as well.
Also for texture painting and stencil works experience and tools are needed, which not many painters have.
Efficiency:
"Practice Makes a Man Perfect", this saying is applicable to every sort of job. Befitting with this fact, hiring a professional is always a wise decision. As a painter doing this job for years, he or she is more efficient than an ordinary person. By hiring an experienced painter, you will be able to assure the fact that the job will be done by optimum efficiency, using all modern tools.
Quality Service:
The years of experience of painters make them adept at selecting the right colour for your home or room. Apart from this, as they are performing the job for many years and handling numerous projects, they know how to provide the quality service without wasting much money and time as well.
Nowadays, there are various painting services available to choose from, in order to get the best deal always do a research work regarding the rates of home painting in your city.
---