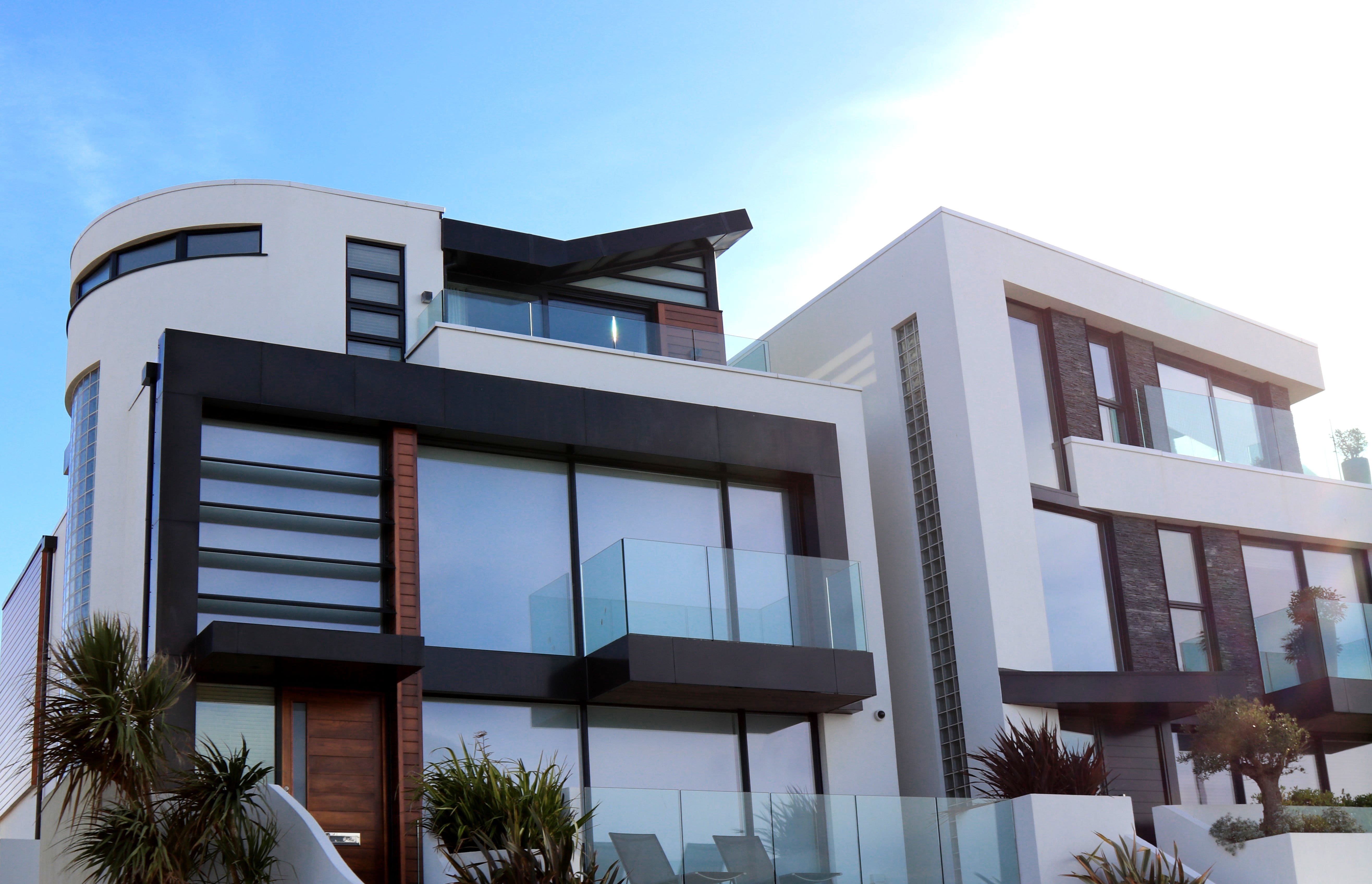 Interior walls have been the focus of attention compared to the exterior walls for ages. Off-late customers have realised the importance of exterior walls and are spending time and effort in making the decision involving outer wall painting. As the exterior walls are exposed to high variation of environmental conditions, the type of paint plays a very important role. The exterior paints are more durable than interior paints and usually needs more preparation work. Acrylic paints have become quite popular for exterior paints as they give good protection against changing weather conditions for extended period of time.
There are multiple factors to consider when taking up to get your exterior walls painted for your bungalow or house. - The local weather condition - Dust conditions in the area - Type of finish desired - Current condition of the external wall - The budget
Choose FreshHomez for getting unparalleled experience in your project execution. We are driven to provide detailed information to customer and in helping them choose the right product and guide them in choosing the trending color combinations for their external walls.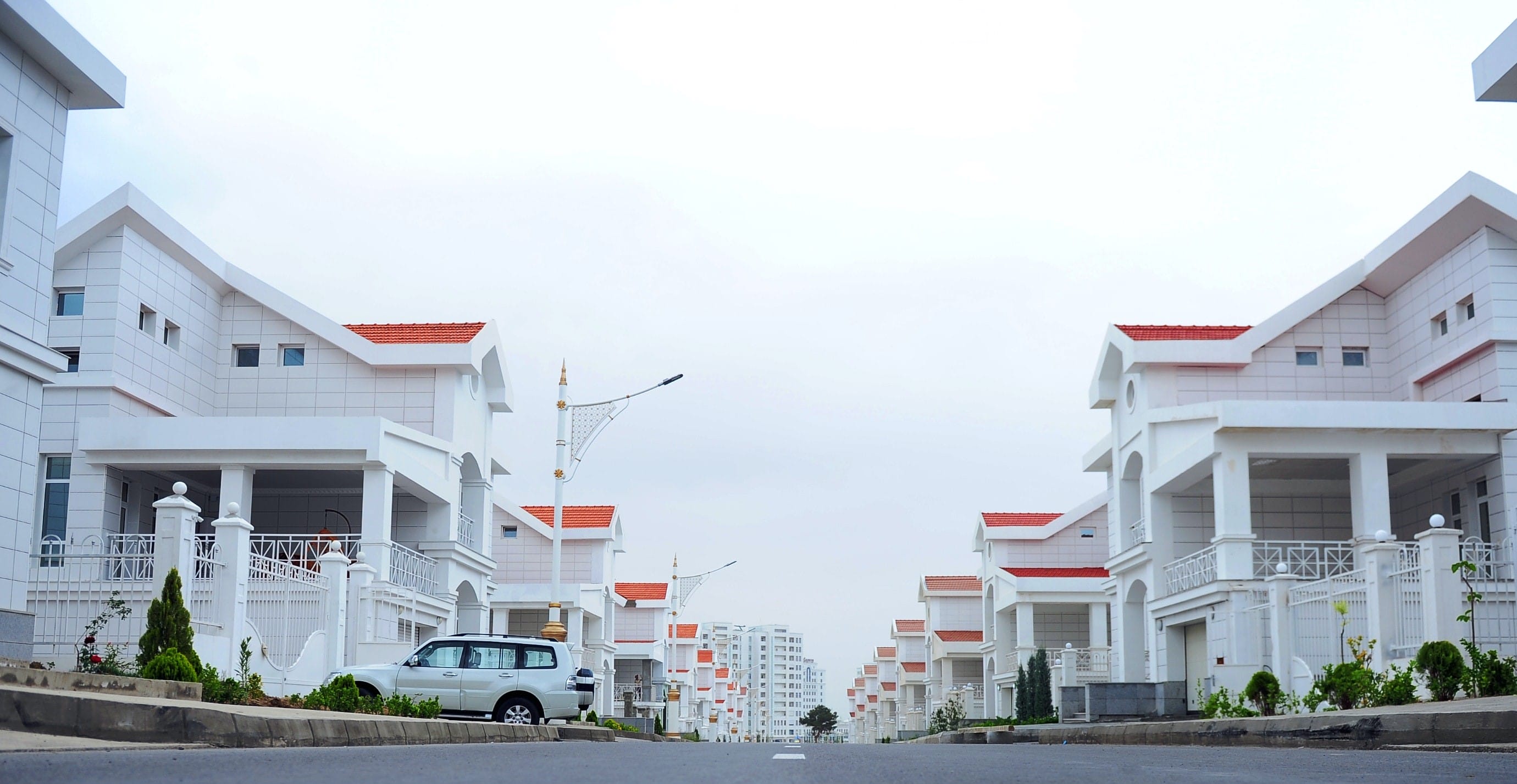 For most housing societies, cost usually becomes the primary factor in deciding the painting contractor/ consultant. A good consultant lays down the durability of the paint along with the cost for comparison purposes. The more experienced and professional the organization you choose, the clearer picture they will present in getting your society painted.
For societies one needs a contractor who can undertake painting as well as small repair works. In many cases, the extremities do need minor repair/ crack filling work to be done before painting is undertaken.
Like in most cases involving painting contractors, getting a detailed quote which clearly states the product to be used, number of coats and different wall preparation material used, is very important to make a good comparison between different quotations offered by various contractors.
A professional partner like FreshHomez is driven to give seamless and hassle-free service to its clients. We have experience in undertaking such projects across India and understand the nuances to deliver a good client satisfaction.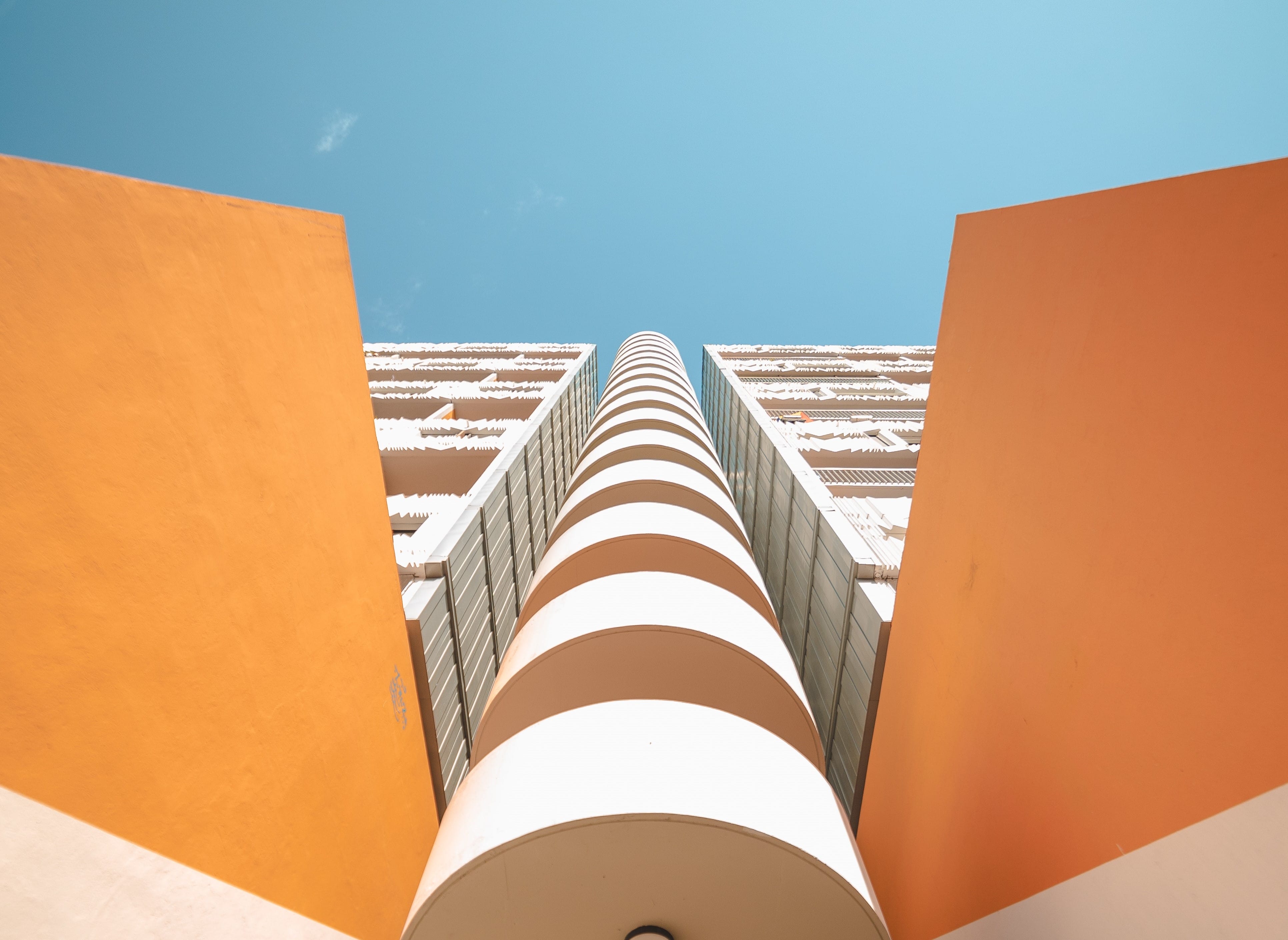 As an institution, you will be responsible to several parties - both internal and external. We understand and provide unmatched attention to detail - ensuring timelines, quality and reliability are adhered to. Whether you represent a school, college or a hospital, we are familiar with the process and will follow instructions and ensure a beautiful renovation of your institution building. Our extra offerings like sports arena, pool waterproofing etc. will ensure that you have all services related to your walls, served under one roof.
Why choose
Freshhomez?
1
Accurate Measurements
2

Best price Guaranteed
3
Expert Guidance
4
Hassle Free Service
5
EMI & Credit Card Payment Option
6
Thorough Packing & Cleaning
Residential apartments we have worked in
Customer Reviews
4.6/5 (1000 + Reviews)
Frequently Asked Questions
It depends on the dimensions of the exterior wall and the type of paint and finish desired. The range is very large due to the numerable number of painting products on offer.
Key steps are as follows
1: Pressure Washing Walls
2: Repair Damaged Surfaces, fill in the small cracks with crack seal and remove and relay larger damages
3: Remove the top layer of old paint using sanding machines.
4. Cover doors and windows.
5. Use primer
6: Apply Paint
Multiply the perimeter of the home by the height and then remove the area of doors and windows.
Exterior Painting Services
Over the years the exterior painting look of houses have started gaining priority and has become essential. The paint on a house is one of the first things people usually notice. The exterior painting of your house needs to be good as it gets affected due to cold, rain, heat, and looks dull over time. The exterior painting is completely different from the interior painting. It even requires more tools and equipment, and sometimes scaffolding could be required if the commercial buildings is high.
An exterior paint makes your home look good. Your home will look stronger and younger. Nicely painted exterior walls of your home will also increase its curb appealing and look. A great-looking paint job can make positive first and lasting impression that sticks with the people for long time. Your house's exterior with a beautiful color combination can catch more eyeballs and in many cases become a landmark to your neighborhood.
At Freshhomez, we are highly specialized in an exterior painting project. We will ensure that you have a home that looks incredible all over. Our painters are highly trained in a manner to cater to all your exterior painting requirements. We at FreshHomez can handle all types of work, whether it is first-time painting or repainting. We use high-quality materials and recommended processes, so that your home exteriors retain that "just painted" finish for a longer duration. We painters trained with all major brands, from Asian Paints, Berger to Nerolac and JSW Paints. Asian Paints is the market leader in this industry and has many good offerings, closely followed by Berger Paints and Nerolac. Ultima Protek by Asian Paints is one of the most popular exterior emulsion paint and is well known to handle harsh weather conditions. Its important to use good quality material and paints for your exterior so that the initial beauty is retained and not tarnished by growth of algae or other ageing problems.
Our Painting Process
Process for repainting of exterior walls
Covering: The first step of the exterior house painting services always involves covering all the immovable items; We start with removing the movable and removable items from the exterior wall and cover the unmovable items such as Geysers, AC, plans, etc.
Necessary Repair: it is seen that the exterior paint job surface requires more repair than the interior. Fix those repairs with the help of proper crack fillers, a putty work using putty knife, or minor civil repairs of deeper and wider cracks. Sometimes you may first need to adopt effective waterproofing solutions for structural protection and long lasting protection for long lasting protection against rains.
Preparing the Surface: Because of the harsh weather climatic conditions, the entire exterior vertical walls could be damaged, so it is essential to remove all the dust and flakes from the surface with the help of the necessary tools.
Priming the Surface: One base coat of paint or primer is necessary on the surface of the exterior areas, but before that, makes sure the repairs are sanded with the grit paper and the dust is wiped off.
Painting: If it is a plain exterior painting, it can be simply painted with the help of a roller and brush; 2-3 fresh coat of paint would give a smooth and natural look to the exterior walls. And, if the texture exterior painting, the expert also needs to create the texture over the horizontal surfaces or vertical surfaces with the required tools and thus if it may require two coats of paint with a brush. The type of paint used depends on the type of finish expected.
Cleaning: After the painting work is done, it is essential to uncover all the covered items and clean all the splatter and spills of the long lasting paint to bring to close the exterior house painting services project.
Warranty: Product and material warranty is covered by the brands. Freshhomez helps its customers in getting the product warranty from brands and we issue a service guarantee of upto 2 years for the services provided by us. Depending on the product many brands offer 5-Year performance warranty. The tenure changes with product and brand, so it is important to read the product description well. Some brands also offer anti-algal warranty.
What is the process for first time exterior painting
2-3 Coats of putty: Putty is a compound mixture of some elements, which includes chalk, white cement, etc. 2-3 coats of putty offer the smooth base for paint.
Sanding the Surface: For the exterior surface, we usually recommended 100-grit paper for the sanding process. Sanding must be done with the help of gentle hands, not with hard hands. All the dust from the surface is to be wiped off with the broom or cloth after sanding.
Priming the Surface: Apply one coat of primer on the surface with the help of a roller and brush. This helps to create a smooth base for the final quality paint color without colour fading. It also improves paint adhesion, which results in peeling and reduced blisters.
Texture or Plain Surface: If the exterior wall needs to be textured, then the painter will use the necessary tool to create texture. And after texture, 2-3 coats of loose paint would be applied. If the surface needs to be painted only, then the painter would paint 2-3 coats of paint of selected colour catalogue to deliver the best result to the exterior wall finish along with superior protection.
Cleaning: Cleaning is an essential part of the entire painting process. Paint jobs would not look good until the area where the painting has been done is not clean. The painter will clean the splatters and spill of extra paint.
Why Choose Freshhomez for your exterior walls painting surfaces?
When you are looking for the perfect professional painters to complete your exterior house painting, we know that it can be a very stressful situation at-times. Your home or business is probably the essential property owned by you, which makes painting an essential and costly investment. That is why we strive to provide you with a stress-free and enjoyable experience.
We believe that you will find our exterior painter rates to be a value offering. Along with the value offering you can also benefit from the free add-on services provided by us. To list a few:
Free Colour Schemes advice:
If you hire us, then we will work with you to come up with some of the perfect color combinations and designs for the exterior and interior of your home. We want you to be fully satisfied with the final product. We have a huge repository of color combination prepared for current and old customers. We also show the trending collection of completed paint jobs of our existing customers for reference. We use wide range of original exterior luxury paint from Asian paint, ultima protek, protek duralife, apex floor guard, protek lamino, berger durable paint, apex advanced, protek base, apex advanced dust proof, nippon paint, apex ultima protek, asian paints finish with lamination guard that protects from cold weather to the house exterior.
Free Quotation Estimates:
We will never charge you for an estimate, and you would not have to worry about hidden fees. Our quotation is comprehensive and all charges are mentioned upfront. You will clearly know all the details in our estimate so that you know what to expect and whether our cost for painting the exterior of your home fits your budget.
Community Outreach:
At the end of the day, we are a local, family-owned company with its roots in the community. We want to give back what we have gotten from serving this area, so we are on a mission to give the best of our service. When you choose Freshhomez for vibrant finish or perfect finish to your home exterior painting, you will know your money is going to a good cause on top of each and every other benefit which you will get to enjoy.
Speed of Execution:
We get the job done quickly without even sacrificing on quality. Once we come up with a packed schedule, we stick to it and strive to meet the timelines that we have given. You can even expect our services to be done on time no matter how large the project is. Our supervisors monitor and maintain daily scheduling reports to ensure timely delivery of the finished project. Apart from that we provide the service of paint film with water resistant paint, dust resistance, harsh weather resistance, excellent resistance, abrasion resistance, water resistance and from extreme weather conditions as well.
Warranty:
We provide upto 2 years of service warranty and help our customers to get the product warranty from the brands directly. The product warranty covers any defect in the product, the service warranty covers any issues raising out of improper application of paints.