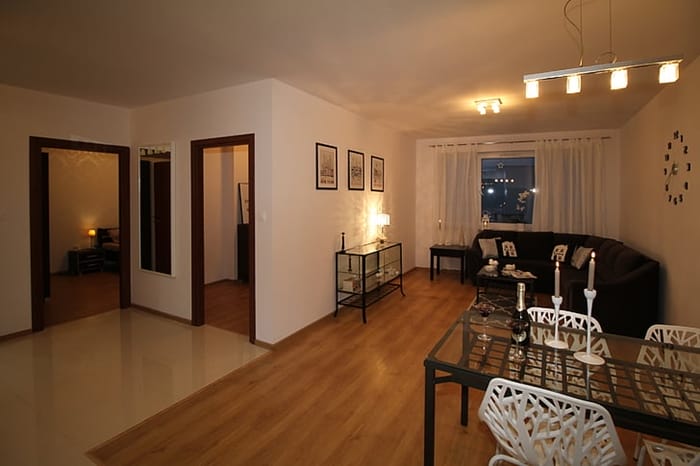 Wall painting can be done in many ways. In case yours is a brand-new property OR one that you are over-hauling after several years, your walls and ceilings will require 'fresh-painting'. Under this type of painting, we do 2-3 coats of putty with primer. Primer provides adhesion and Putty provides good smoothness and 75% leveling. Post that another coat of primer and then 2-3 coats of paint. This option tends to be slightly expensive owing to the laborious putty process - but the end-result is you get butter-smooth walls!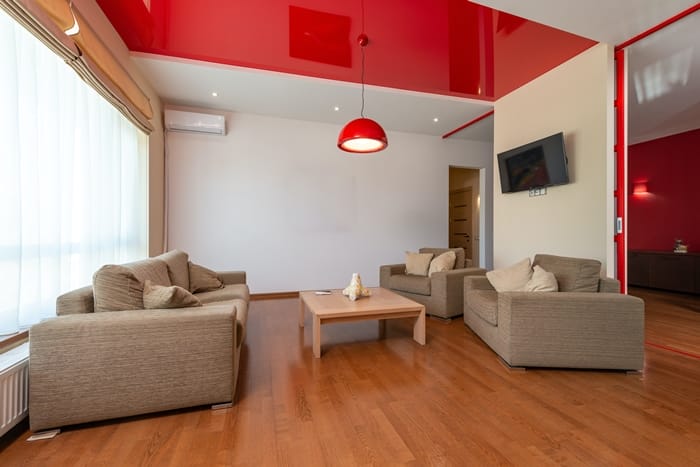 In case of 're-painting' as it is called colloquially, the process is that we first do 'touch-up putty' wherever there are surface cracks or imperfections; follow it up with a coat of primer and finish it up with 2-3 coats of paint. This option is suitable in case you are freshening up the property, say, 3 years after fresh-painting. This option is good for giving your walls a face-lift and changing the look & feel of the home / office. Beware, that many local vendors skip applying primer, that reduces the adhesion of the paint and reduces paint's life and durability.
As the name suggests, this option is chosen when you are painting a rented property. As the owner or the tenant, you need a good face-lift that lasts for a couple of years. In (only) those cases, this option works. Under 'rental painting', we choose an inexpensive paint and skip primer application. Typically, clients go for 1 or 2 coats of paint and are done with it. If you are worried about durability for more than 2 years, please choose the other two options. Value wise, you are much better off paying 25% extra for primer (under 're-painting') as that will add 50% more life & value to your money spent.
Why choose
Freshhomez?
1
Accurate Measurements
2

Best price Guaranteed
3
Expert Guidance
4
Hassle Free Service
5
EMI & Credit Card Payment Option
6
Thorough Packing & Cleaning
Asian Paints & Major Brands
Residential apartments we have worked in
Customer Reviews
4.6/5 (1000 + Reviews)
Frequently Asked Questions
Home painting Services , Interior painting Services
Why should you hire Freshhomez for your home painting service ?
We have been servicing customers for a long time. After many successful projects we understand what is needed for a house. There are multiple factors that go into a good advice on home painting. Like how many coats of paint is needed ? It depends on the existing condition of your walls and also on current color of your walls and the new colour you are choosing to apply.
Similarly, when is a good time for a exterior house paint ? And what precautions and which paint brands can be used if the weather is damp.
Most consultants suggest flat paint (matt finish) for the roof as it is easier to hide uneven surfaces. We ensure good craftmanship, so that the ceilings can also be dressed in at least semi-gloss paints.
Are you looking at options involving latex paint or matte enamel paints, which paint it is - FreshHomez should be your choice of partner for immaculate workmanship offered within your budget.
After we visit our consultants will provide quotation to cover all the suggested options, with break down of square foot cost and divided by house walls. The quotation has prices for a wide variety of products already keyed in, reducing the chances of negotiation and up-billing.
If you are considering a fresh coat or a re-coat, don't compromise a regular contractor to touch your walls, when you can hire a professional service for the same rate. Like many others before you, allow FreshHomez to supply painters for your coat of paint. Professional house painters are a rare commodity and this is the reason why most of our customers are repeat customers and provide us references for future work.
As a professional painter, what all services are provided by FreshHomez?
We provide complete gamut of services for your home improvement. Services includes, fresh coat, repainting, texture painting, stencil painting, a complete surface preparation, painting of metal surfaces, polishing of wooden surfaces, smoothening/ preparation of rough surfaces and waterproofing for making all dry surface
We are proficient in using any paint type, may it be designer texture paint for highlight walls, flat paints (matt) for ceiling or water-based paints for walls, or oil-based paints for kitchen walls. There are half a dozen varieties of paint brushes, and we use the best for the purpose. We are also experienced in dealing with wide range exterior wall paints.
We provide wall painting design & services across the city of Mumbai, Pune, Hyderabad, Bangalore and Chennai. Similar to Berger Express painting, we also have trained painters for Express Painting services. Please contact us for more information.

We have been working for years, serving all types of customers. We have done home projects as well as commercial projects. We have also done special coating projects as well, all done with on-time completion. House painting service in complete is provided by FreshHomez.
Paint Colors and Paint Designs for every customer & at every price point
Among the myriad paint colors and type of paints, we suggest the best ones for your home or office as per your budget and preferences. House painting colors have to be chosen carefully as they can't be changed often and they express your unique style. We get you the perfect color.
We have a panel of experienced painting contractors for every design or skill. Price is a key factor, and are able to offer better pricing as we operate at a huge scale. Also, mostly we source genuine paints from centralized location and do not rely on purchasing products from unknown sources. So you are assured of the quality of paints.
We also provide dedicated supervision or at least a project manager with expert knowledge so that you have a hassle-free professional home painting service. Most customers get confused between fresh painting process and re-painting process; the first one includes 2 coats of putty base, whereas the later involves basic wall putty repair and hence cheaper. A supervisor will do constant tracking and complete house painting with timely completion.
Why should we hire FreshHomez for our house painting project in Mumbai, Pune, Hyderabad, Bangalore and Chennai.
Standardized rates & processes. Genuine laser-accurate measurements, centrally managed material procurement. Automation to save repetitive tasks and therefore costs. All these leads to lower price, best quality and hassle-free experience for you.
Weather it is house exterior painting service or house interior painting service, the most important factor needed is experience and professionalism. We are an online company and so customer satisfaction is the most important factor for us. Just like many of your fellow city-ites, for any type of painting services consider us and we will not disappoint you.
Exterior painting cost can be high if one does not use the right product or do not understand the coats of paint required or do not hire professional painters who do not upsell. For exterior painting services, think of no other than FreshHomez for timely execution of your House Painting Service
We are currently present in Mumbai, Pune, Hyderabad, Bangalore and Chennai, and opening soon in Delhi (NCR), Bangalore and Chennai.
Brands such as Asian-paints have a extensive range of colors and products. Very few companies/ consultants will know about the complete range or the entire painting process So when you work with a larger company with multi city presence, you will get more up-to date options on products and colors. Similarly there are so many design options for false ceiling or stencil works, so when you employ a professional company like FreshHomez - you can be sure to get the latest designs trends for your home project. For professional painters, check us out and book an appointment with us.
Free colour consultancy for our customers looking for house painting
Choosing colours and deciding on the color combinations for your walls can be quite daunting. What helps is to hire colour experts with right colour ideas, who most of the times are not cheap. We offer a free consultation for our customers looking for home painting in Mumbai, Pune, Hyderabad, Bangalore and Chennai. Because of our pan-India presence we have a repository of all the new colour schemes and color combinations that are trending. This information is provided to our customers free of cost. What helps is to choose a colour combination around the customers' favourite colours. We also employ colour Play Testers for helping customer visualize the final shade of their walls. Expert Colour Consultancy is never free, unless it is with FreshHomez.
Under our free color consultation session, our consultants will dig through the wide range of in-style designs, paint finishes and suggest color scheme which uses some of your favorite colors. This way every time you re-paint your home, you can use a fresh color combination which once again matches your taste. Contact us for house painters for your wall painting needs.