Duplex home-painting in Juhu

When an innocuous inquiry came in for express painting services on a Saturday morning in December, hardly did we know what was in store. For about next 3 weeks, many of us at FreshHomez went scampering & racing against time to complete the painting of a 3000 sq ft duplex house with designer textures in Juhu Scheme. The son in the house was getting married and the lavish house was getting completely renovated for the occasion. All this without any interior designer and the father-son duo were managing the entire show. The son called in on FreshHomez based on the good reviews he found online and checking out on the past projects we had executed.

Diligent micro-management wins the day
This project had all the ingredients to give even the seasoned experts amongst us a heart-ache. That is, carpenters, electricians and POP teams all were jostling for space. Trying to reason with the elder gentleman that Painting needed empty workspace fell on deaf ears. So, we were given THE dead-line but a free hand to manage the process.

Good painting & polishing work highlights the beauty of the rest of the interiors. And, hence painters become responsible for the final finishing in any home renovation project. Team FreshHomez divided the home areas, coordinated with the other contractors, minutely managed their work schedule. Further, we employed 6-8 workers on certain days to finish the project as per customer demanded dead-line. 

Dune-Halo designer texture painting
Design and colour wise, the family wanted a simple and elegant look. They had copper-edged decorative lighting on the ceiling and dark-brick themed designer tiles in the livingroom. Based on our recommendations, the family finalized on a classic grey-white combination for the entire house; and, Asian Paints Dune Halo-themed designer texture for the large wall near the stair case, that paired well with the ceiling lighting. This one texture painting choice lent a colorful exuberance to the entire house.

The family was elated with design choices & the swiftness with which FreshHomez team executed and showered us with compliments.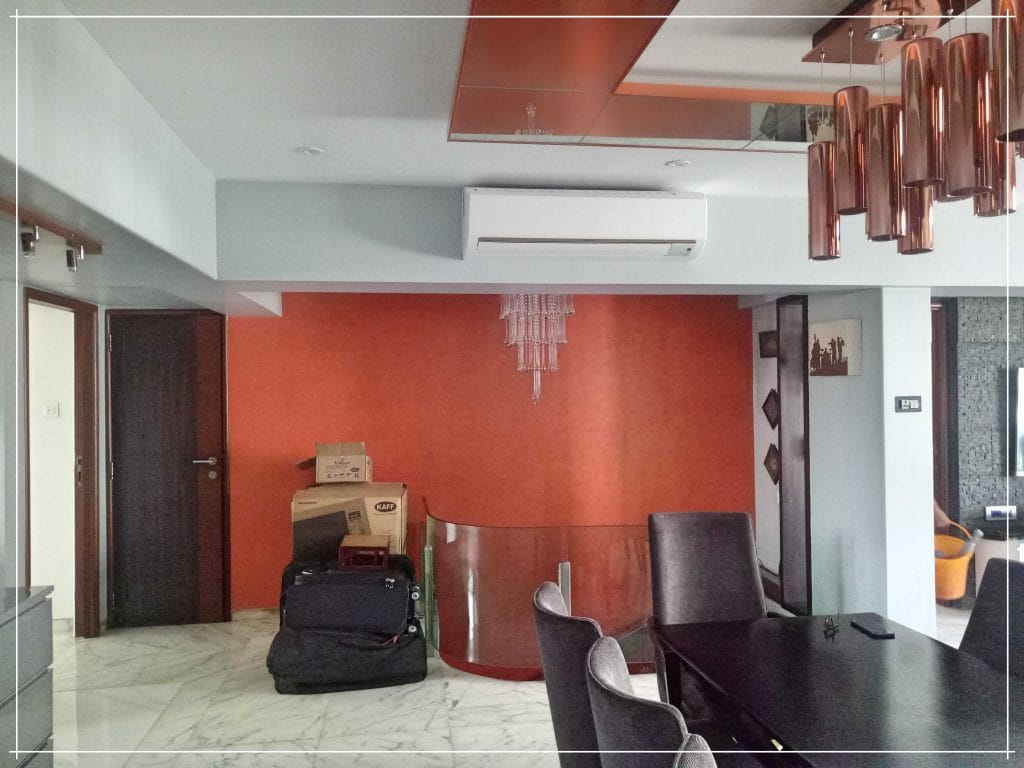 Thank you, and we wish you very best and good luck with the wedding celebrations!
---